Welcome to Wordler - the site for Educational and Fun Wordle Games!
Come and play!
Classic Wordle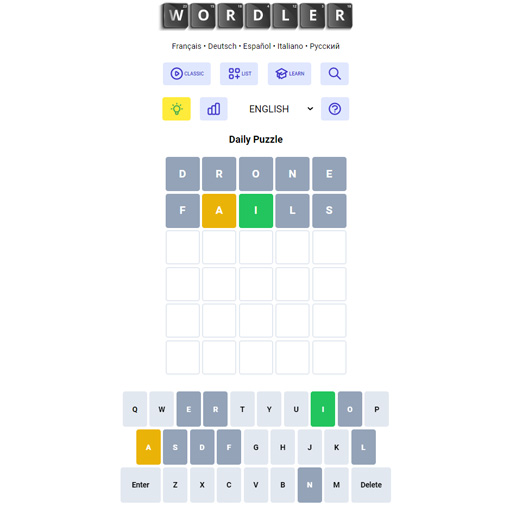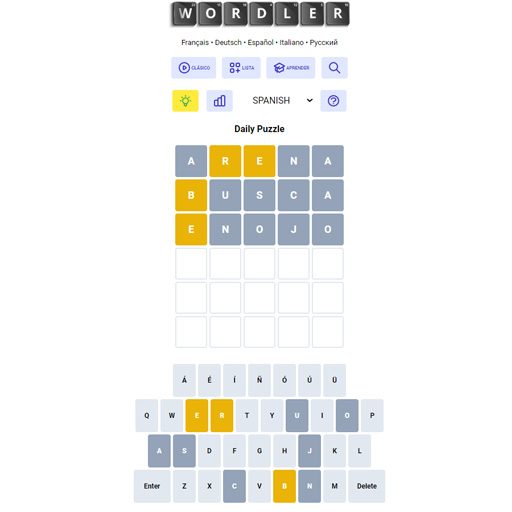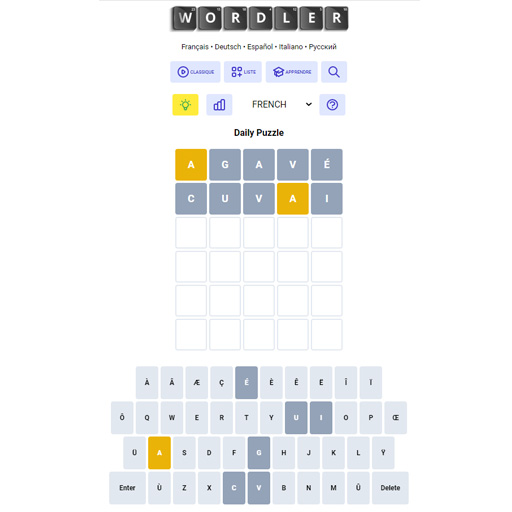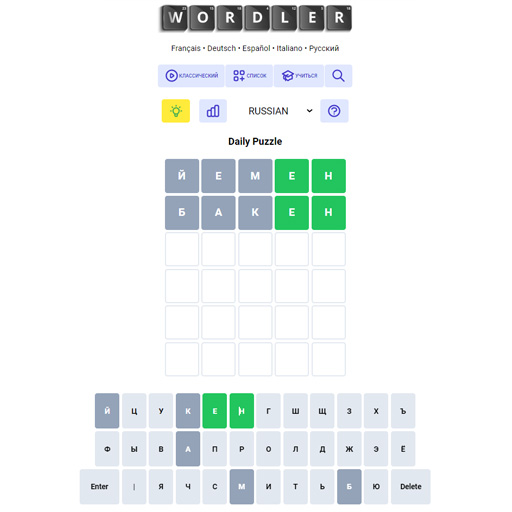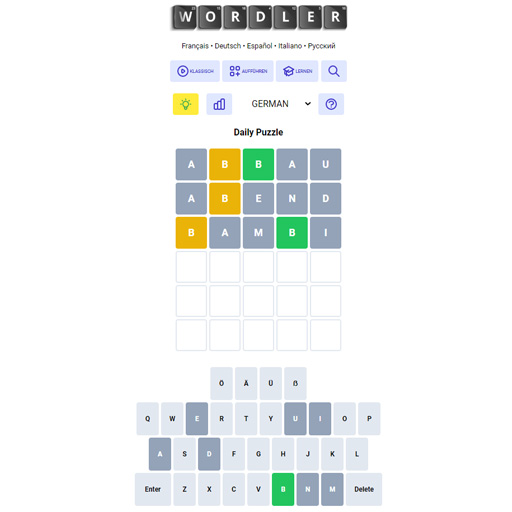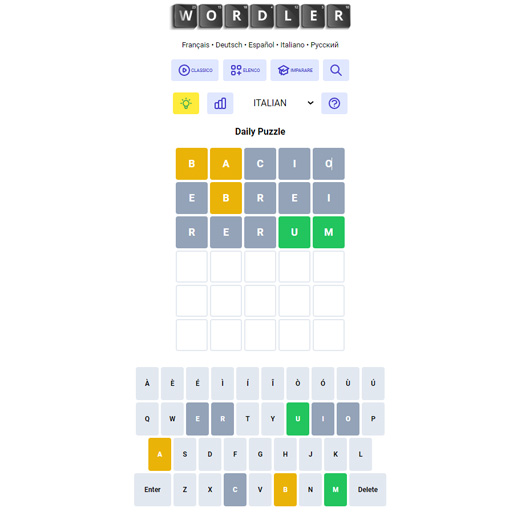 Themed Wordle Lists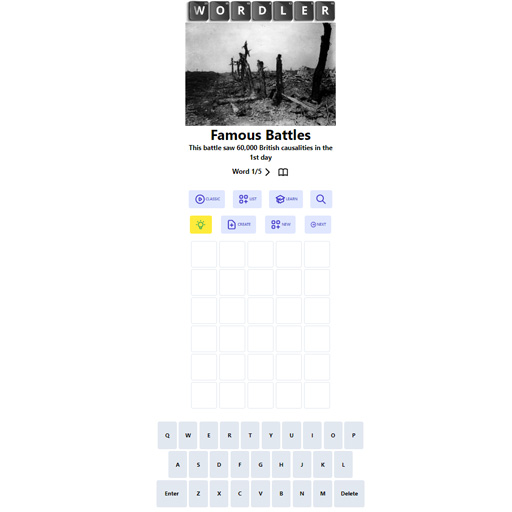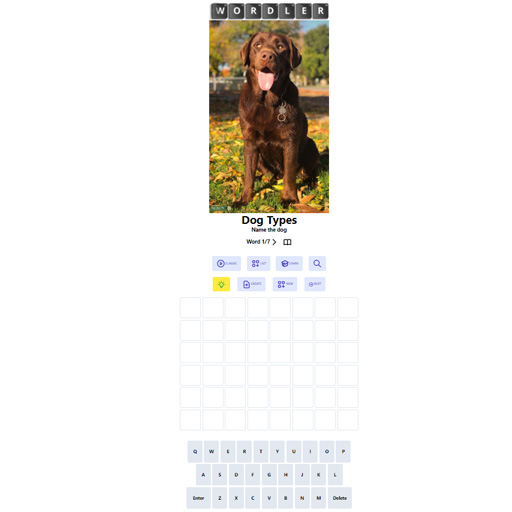 Make your own wordle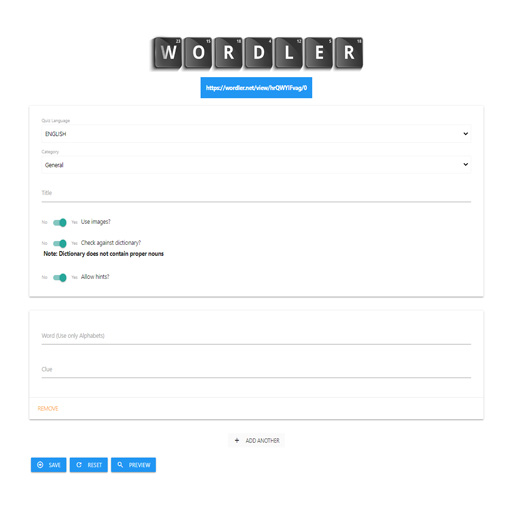 Learn languages with Wordle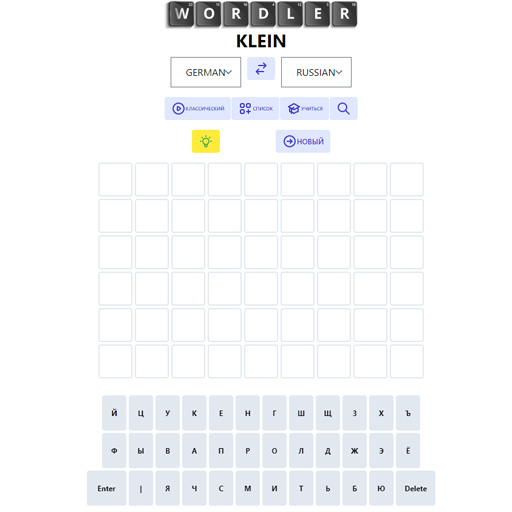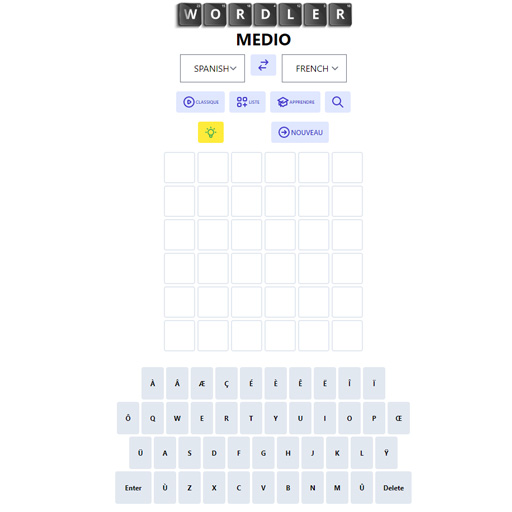 Satisfying all your wordle needs!
If you're a fan of word games and love learning new languages, Wordler will keep you entertained for hours! We offer a wide selection of Wordle games in multiple languages, including English, Spanish, French, German, Italian and Russian.
But that's not all - we also have themed Wordle lists that cater to various interests, such as sports, movies, and even history. You can test your vocabulary knowledge while having fun with these engaging Wordle puzzles.
Looking to improve your language skills? Our Wordle games are a fantastic way to practice and expand your vocabulary in a fun and interactive way. Plus, with our Create Your Own Wordle feature, you can tailor your own Wordle game to your specific needs and share it with friends to challenge them to a friendly competition.
So whether you're a language learner or a word game enthusiast, Wordler is the perfect destination for you. With our diverse selection of Wordle games, themed lists, and language learning features, you'll never run out of fun and engaging ways to challenge your mind. Check us out today and start playing!